Note about Amazon.com:
Not all sellers on Amazon.com are authorized, including Amazon.com direct. Please find the only authorized sellers on Amazon.com listed here. To verify that you are buying from an authorized seller on Amazon.com, please lookout for the following language on the product page: "Sold by (seller name) and Fulfilled by Amazon" OR "Ships from and sold by (seller name)".

ABC Warehouse

Abt

Acoustic Sound Design

Audio Advisor

Car Toys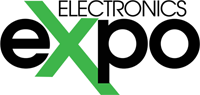 Electronics Expo

Electronic Express

Hawthorne Appliance

High Def Lifestyle

Huppin's

IQ Home Entertainment

Kraft Street Audio

ListenUp

OneCall

Sonic Electronix

Sound Distributors

Worldwide Stereo
Shop with confidence at the following online retailers' respective websites.
Shop with confidence at the following local retailers near you.
A & L Audio Station SDN. BHD.
A I Sound & Visual SDN BHD
AES Sales & Service SDN. BHD.
Asia Sound Equipment (M) SDN BHD
Audio Perfectionist SDN BHD
Audio Visual Designs SDN BHD
Aves Communications SDN BHD
C & O Audiophile Enterprise
CMY Audio & Visual SDN BHD
Chieng Brothers Audio Co.
Courts (Malaysia) SDN BHD
D' Legend Lcd & Hifi SDN BHD
Darson Electronics SDN. BHD.
Desa Home Theatre SDN BHD
Divine Audio Visual SDN BHD
Elektronik Keck Seng SDN BHD
Eng Hi-fi Services Centre
Fox Home Video (Subang) SDN. BHD.
Grand Central Electronic SDN BHD
Hau Electronic Service Centre
Hi-way Laser Electronics SDN BHD
Integrated Audio Visual SDN BHD
Joo Seng Electronic Enterprise
Kedai Perniagaan Elektrik LLH
Lanho Electronic & Electrical Enterprise
Lian Hup Electronics and Electric SDN Bh
Maison Sonique Enterprise
Maxx Audio Visual Trading SDN BHD
PJ Audio & Electrical SDN. BHD.
Perdagangan Lim (BP) SDN BHD
Perfect Match AV & Hi-Fi Centre
Rohde & Schwarz Malaysia SDN BHD
Sound Factor Acoustics SDN BHD
Sound Technic Electronics Engineering Sd
Style Laser Audio SDN BHD
Sykt. Hoe Heng Electronic SDN. BHD.
Tech AV Concepts SDN. BHD.
Tropical Audio (M) SDN. BHD.
Tropical Sound Creations SDN BHD
V-hifi Centre (Melaka) SDN BHD
Viga Auto Air-cond Accessories Service
Watts Hi-Fi & Vision SDN BHD