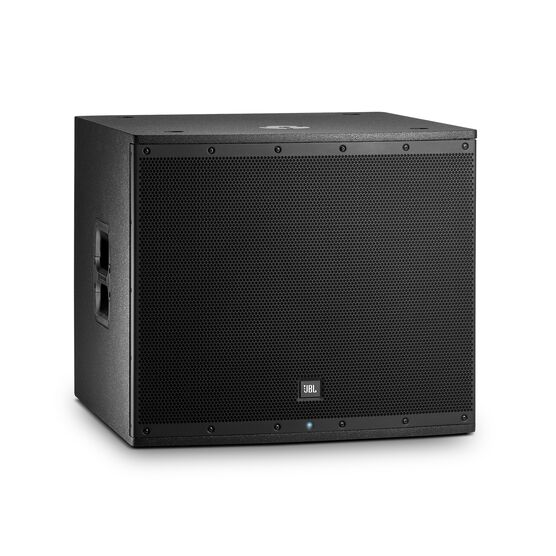 JBL EON618S
Details
https://www.jbl.com.my/professional/EON618S-.html?dwvar_EON618S-_color=Black-GLOBAL-Current
---
18" (45 cm) Self-Powered Subwoofer
Purposeful product design
The EON618S enclosure has been designed to maximize cabinet volume while maintaing a highly transportable footprint. This has lead to extraordinary Low Frequency production, making the EON618S the loudest, lowest, cleanest subwoofer in its class.
Bluetooth integration
Bluetooth control over DSP Parameters, presets, and master volume allows users to control up to 4 speakers at one time with iOS and android devices. Polarity inversion, 3 PEQs, and a Hi- and Lo-shelf are built into the speaker and accessible via the EON Connect app.
Selectable crossover presets are available through the EON Connect app
By default, the EON618S uses the "EON" tuning, which is a 100 Hz crossover that has been specifically tuned to compliment the full range EON600 speakers. Generic 80Hz, 100Hz, and 120Hz tunings are also available for use with other full range systems.
Sound on Sound:
"A significant upgrade to the Eon range that not only adds onboard, remote-controllable EQ, but sounds (and looks) great, too."
The loudest, lowest, cleanest subwoofer in its class
The EON618S is a powered portable PA subwoofer in the EON600 series from JBL Professional. It has been designed to deliver class leading performance in a variety of applications supporting EON600 and other full range systems. A lightweight, highly useful enclosure allows the speaker to be easily transported and set up wherever low frequency reinforcement is needed.